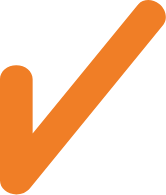 The creative production partner that understands your brand, your campaigns and your ideas. Delivered
beautifully intact
,
perfectly on time
and
authentically portrayed
. Globally 24/7.
We bring your ideas to life. And we do it well.
On-demand creative staffing
With EKCS you have access to a dedicated team of creative talent. Experienced in cross-channel creative production, we will deliver your campaigns on brand and on time.
Cross-channel production
EKCS provides budget managed 24/7 creative production at scale. Solve your  production challenges with our end-to-end creative production solutions across all marketing channels.
Automated workflows
With complimentary access to our award-winning, cloud-based creative operations technology, MediaFerry, you can optimize your workflow and processes to save time and money.
Thought leadership in action
Discover how to do things to perform at your very best
We are. Drop us a line to bring your campaign to life.