Based in Spain

Vocento

(Grupo Vocento) is the leading multimedia communications group in the general press market. The brand caters to over 20 brands of newspaper, magazines and online.
The Challenge
With the objective of expanding digital operations into the local business market, Vocento needed to launch digital advertising campaigns quickly with complete accuracy, efficiency, and scalability. The solution also needed to be cost-effective.
The EKCS Solution
EKCS supplied MediaFerry, an award-winning, cloud-based workflow management solution. The system, developed and maintained by EKCS, enabled users to order, create, track, proof, approve and publish marketing campaigns directly to digital ad servers used by Vocento.
MediaFerry's SmartDesign functionality enabled Vocento's sales and design team to create multi-shape digital banners using pre-approved branded templates. According to Vocento, MediaFerry addresses all their creative operations challenges and is a key component of their new digital sales initiative, Local Digital Kit.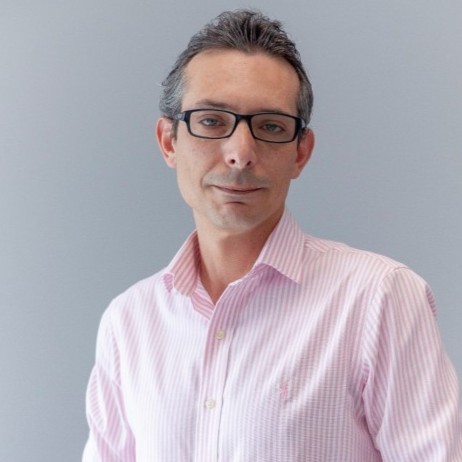 Though there are several tools in the market to create ad campaigns semi-automatically, MediaFerry is the first company that integrated the full process of creating, publishing, managing and renewals and any kind of tasks needed in the full ad production process.
— Raúl Prieto García, Vocento
The Result
Overall business efficiency has increased.
Vocento has overcome its scalability and cost-efficiency challenges as they expand to new markets. With EKCS as a trusted partner, Vocento:
Save time using template-based ad production. With the optimised automated ad builder tool SmartDesign, creating digital banners is simple. SmartDesign allows changes in the ad text, CTA, images or the logo on multiple digital ads in all sizes simultaneously. This enables the quick production for campaigns, saving both time and resources.
Benefit from simplified and automated ad trafficking. MediaFerry enables sales reps, inhouse and external designers, customer service reps, and advertisers, who don't have experience of working with ad servers, to design multi-size digital banners on the go, publish to ad servers and track campaign performance.
MediaFerry provides campaign performance reports which enable decision makers to understand the ROI of an ad campaign. Progress is easily tracked and information can be shared with the stakeholders.
Vocento can now easily onboard new companies and launch new brand websites faster than before. Automation enables sales professionals and in-house designers to save time on tracking campaign performance leaving them more time to do what they do best – maximise the company revenue.
Find out how we can partner with your existing team and provide 24/7 creative production support, contact us at enquiries@ekcs.co.